Weddings & Events
The Perfect Venue for a special event or wedding in
North Stradbroke Island
Thank you for considering Pandanus Palms for your wedding celebration. We have many options available for you to celebrate such a momentous occasion with your family and friends. Pandanus Palms is a perfect getaway island resort that features breathtaking views across the Coral Sea, the perfect location for private and intimate moments where lifetime memories are made. The council land adjacent to the resort grounds offers various romantic locations as an impressive backdrop for stunning wedding photography.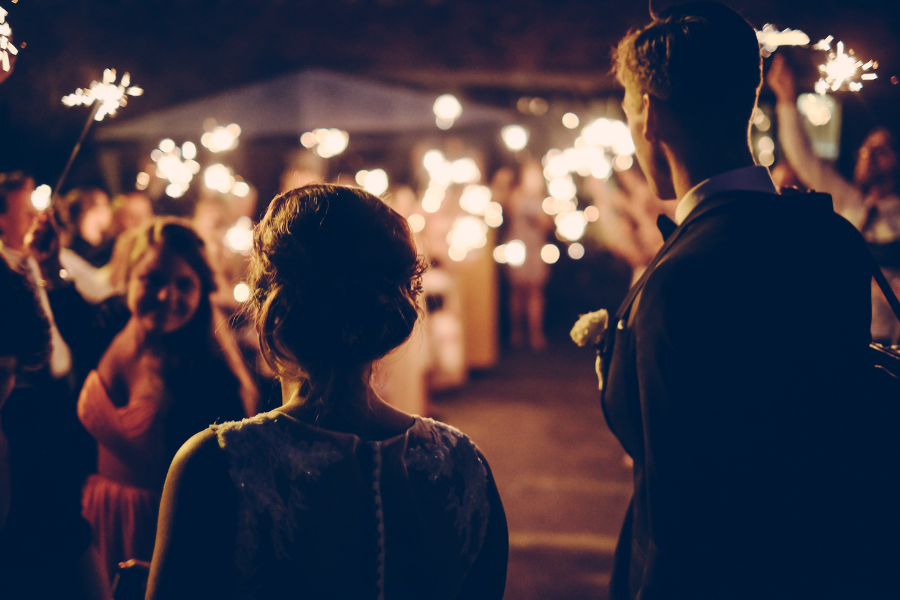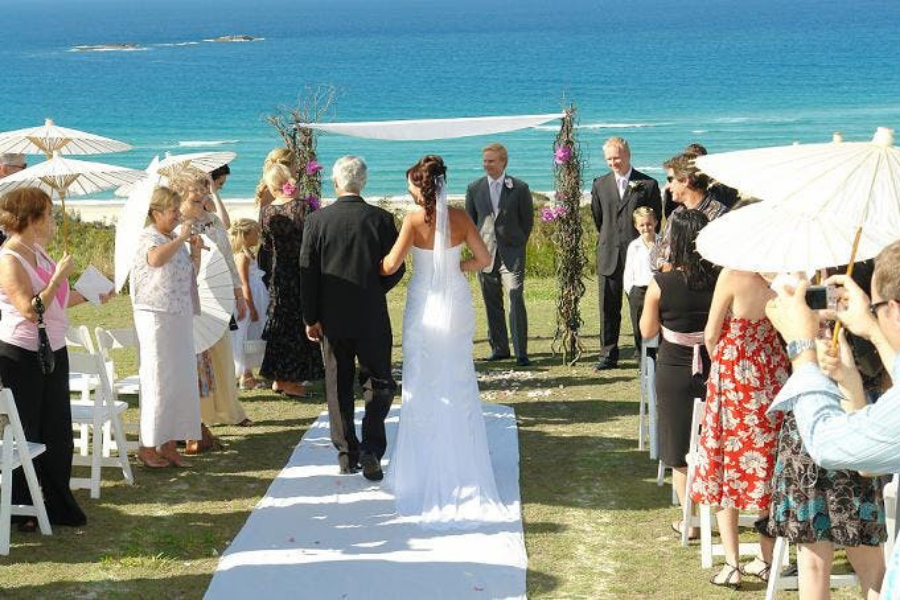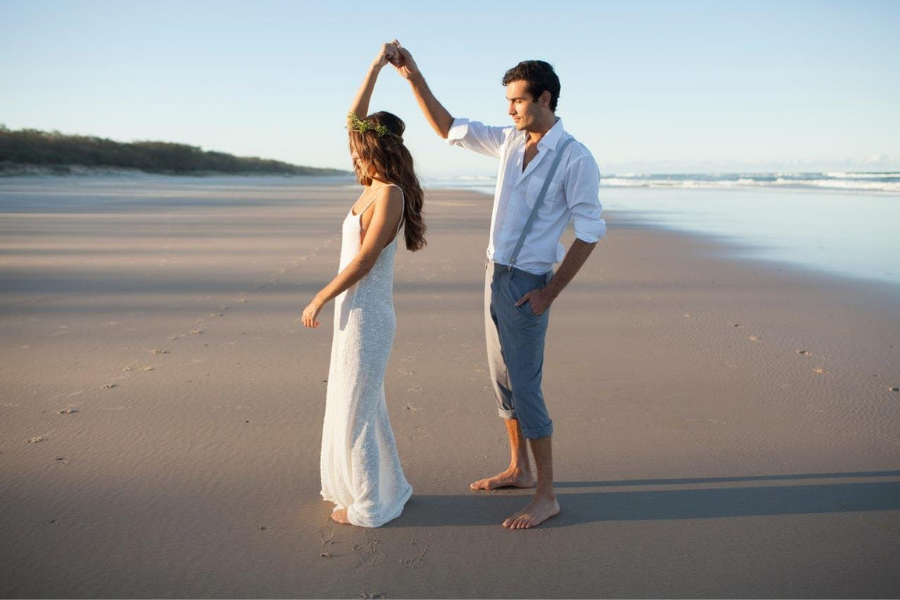 Who doesn't dream of a Perfect Wedding?
Pandanus Palms Resort offers you the chance to hold your special event at a classy and elegant wedding venue in North Stradbroke Island for a truly unforgettable day. The combination of a spectacular location, beautiful local produce and wines and personalised service make for a fairytale wedding and memories that last a lifetime. We offer a number of accommodation options, ensuring you can provide your guests with a wonderful weekend. We can accommodate an intimate few guests or a large wedding group. Your friends and family will be treated to a memorable weekend event at an affordable price. The spacious villas are built around lush gardens with stunning views, engaging the elements of texture, light and nature, offering an intimate environment in which to relax and unwind. Pandanus Palms is perfectly situated for brides and their guests to explore beaches,mountains, villages, restaurants and an array of other adventures. We would love to meet with you and show you around our beautiful resort. We feel sure that you too, will fall in love with this romantic sanctuary.
Discover our special offers and packages from private beach picnics to wonderful celebration surprises in your Holiday Villa on arrival.
Looking for a gift for a friend or family member? Then look no further…
Here are some perfect ideas to get their Pandanus Palms Holiday Resort holiday off to a great start!
Enquire for more information about our Packages